Information for patients, family, and whānau
How to get in touch with our support team
Call our freephone helpline on 0800 764 915 from any landline or mobile within New Zealand. Please leave a message with your details and best contact number and our Support Nurse will get back to you within 24 hours.
Support Nurse availability through our helpline:
– Monday 16:00-18:00
– Wednesday 16:00-18:00
– Thursday 09:00-17:00
Complete this form to schedule a video or audio call with our Support Nurse. Availability is typically Thursday 10:00-14:00 NZT. If you require a call outside of these hours please send us an email at support@sepsis.org.nz
If you have been affected by sepsis in any way and you are from New Zealand, you can join our support groups.
Listen to your experience
Help you to understand sepsis and critical illness recovery
Direct you to appropriate services
Connect you to other sepsis survivors
Bereavement support
Provide specific pharmaceutical or medical advice
Replace the relationship between you and your healthcare professional
Offer treatment, diagnosis, or tests
Provide financial support
Intervene in complaints or legal issues
Our Support Nurse holds monthly support group meetings via Zoom for anyone who is recovering from sepsis or for those who have previously had sepsis. To register for a monthly support meeting, please email support@sepsis.org.nz and you will be sent the Zoom link to join the meeting. If you are unsure how to use Zoom, here is a handy guide to get you connected.
The Sepsis Support NZ Facebook Group is our official peer and Sepsis Trust support group for those affected by sepsis. You may have recently been diagnosed with sepsis, experiencing ongoing recovery issues, or have a loved one who is affected by sepsis.
This group is moderated by the Sepsis Trust NZ team and all posts will be screened and approved within 24 hours of posting.
Meet Our Sepsis Clinical Nurse Specialist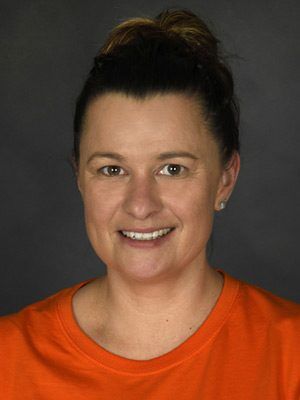 Cam has been a registered nurse for over 20 years in NZ, Australia, and the UK, working in ICU, Emergency Departments and as a flight nurse. For the last 10 years Cam has worked as a senior nurse in critical care outreach and now as NZ's first sepsis clinical nurse specialist.
Cam works as a clinician for Te Whatu Ora Waikato making sure that sepsis care delivery is following best practice guidelines from the time someone is first diagnosed to the care of the patient in an outpatient setting, supporting survivors with post-sepsis syndrome. She is focussed on improvement in the quality of care and part of this is consulting with other providers both in the hospital and community settings.
You can schedule a time to connect with Cam virtually or by phone to help you understand and process your experience with sepsis. Cam facilitates an online support group meeting via zoom once a month for sepsis survivors. Online group meetings are relaxed and informal and are a way for people to gain support and share experiences, knowledge and practical tips.
You don't have to have had sepsis to connect with Cam. If you need some help or advice caring for a sepsis survivor or you've lost a loved one to sepsis, please reach out.